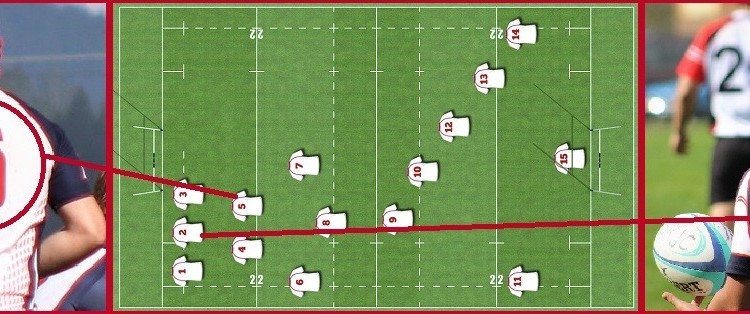 Do You Know What Are the Different Rugby Positions?
Union rugby positions have a specific role to play. Different physical attributes are required for each rugby position, although strength and speed are essential for every single player on the rugby field (maybe not "speed" for Props–my son, who plays Prop, says different).
Typically, a rugby player will specialize in one playing position, although it is not unusual for a rugger to be proficient in several rugby positions.
In a Rugby Fifteens game, there are 15 rugby players on the pitch ("pitch" is a term used for the rugby playing field, also known in some areas as a "Paddock"). There are 8 "Forwards" and 7 "Backs." Rugby players take on both attacking (offense) and defending (defense) roles, unlike American Football, where players only perform an offensive or a defensive position with "special teams" alternating positions based on ball possession.
In what is referred to as "loose play" (not scrums or lineouts) in a rugby game, players can stand in any position on the field of play as long as they remain "onside" (mainly staying behind a teammate who has the ball). There are exceptions with set-piece plays (scrums and lineouts). During set-piece plays there are rules for where each player can be in relation to where the rugby ball is and the opposing rugby team's location.
Starting rugby players wear rugby jerseys with the numbers 1-15 on the back. The number indicates the player's position on the team.
The rugby player numbering system is different from other sports where the sports player's jersey number specifies a player's name. For example, in rugby, the position called "Hooker" is always the number 2 jersey. The reason behind the number being the rugby position is because, in rugby's positioning past, there could be different position titles for the same position. Rugby teams from different regions often had separate names for identical positions.
For example, the "Scrumhalf" and "Halfback" were used for the same position. By choosing to call this duel-named rugby position a "Number 9," it simplified what different regions called that particular position.
Rugby Positions by Numbers
Forwards:
• 1 — Prop ("Loosehead")
• 2 — Hooker
• 3 — Prop ("Tighthead")
• 4 — Lock
• 5 — Lock
• 6 — Flanker ("Blindside")
• 7 — Flanker ("Openside")
• 8 — Number 8
Backs:
• 9 — Scrumhalf ("Halfback")
• 10 — Flyhalf/Standoff/1st 5/8 ("Halfback")
• 11 — Wing (left)
• 12 — Center ("Inside")
• 13 — Centre ("Outside")
• 14 — Wing ("Right")
• 15 — Fullback
Substitutes (Offense & Defense):
• Numbers 16 – 23 used by up to eight substitute rugby players. These substitute rugby players are used to replace players that are fatigued, injured, or to strategically finish a rugby game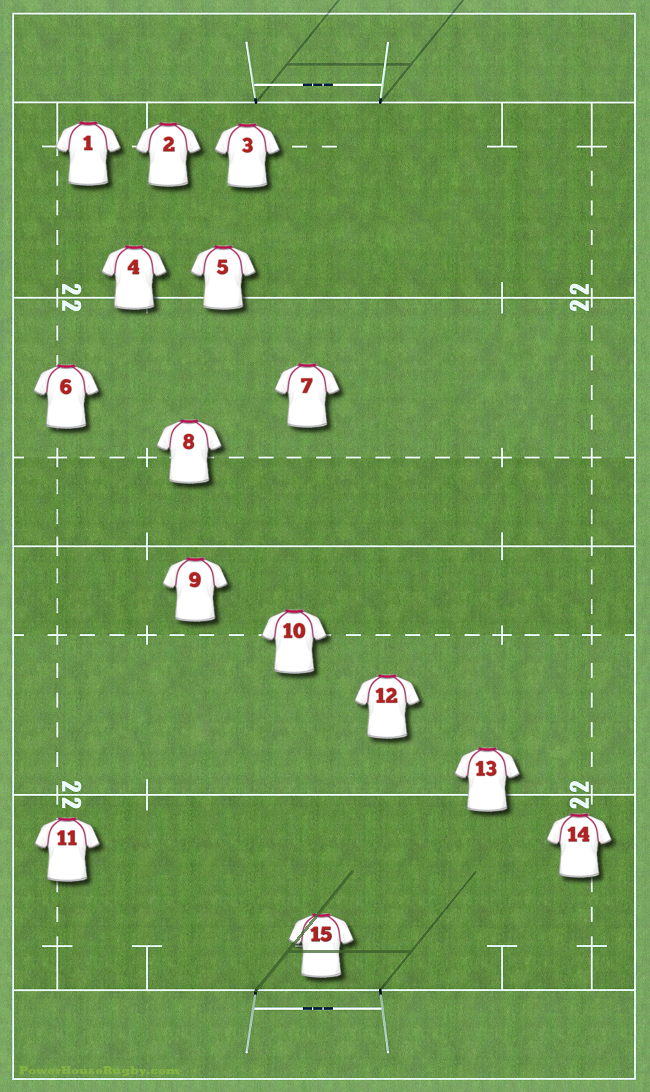 "World Rugby" governs the names of the rugby positions and uses terms favored by northern hemisphere countries.
Leave a comment and let me know your thoughts.
Get to it NOW.
Coach Terry
REMEMBER: Before starting any new exercise routines please check with your medical provider and clear your new exercise plan with them before beginning. This is especially true if you haven't been exercising for some time or are recovering from an injury. I am not a doctor, nor do I play one on T.V.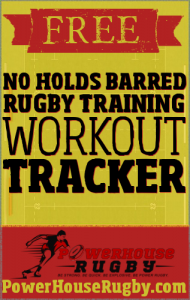 Do you like this Newsletter? Would you like to recieve the PowerHouse rugby newsletter in your email inbox?
Then, be sure to take a moment to sign up for the Tryline Newsletter and follow this blog for more upcoming advice from rugby coach Terry and Brian.
The Powerhouse Rugby weekly TryLine newsletter seeks to supply you with the top rugby fitness drills, nutritional suggestions, and advice from coaches and players to help make your rugby goals a reality.
When you sign up for the newsletter, we'll send you our free training guide and workout tracker which includes this exercise drill and more.
Click on the image to the left to sign up today!